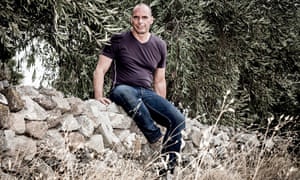 Greek politics. The left-wing party Syriza, which took office as the result of a populist revolt against pressure from the northern European powers, and especially Germany, and as a rebellion against the perceived willingness of earlier Greek governments to bow before that pressure ... that party, in office, has bowed, in a big way, to just that pressure. That's a short history of recent Greek politics and a primer in why a civil war is now underway in Syriza.
Former finance minister Yanis Varoufakis (pictured here) has now taken to criticizing his former boss, prime minister Alexis Tsipras.
But here's the reason I'm writing about the subject just now. On Monday of this week, YV said that AT had
become "the new DeGaulle."
Press reports say that this insult constitutes a new level of acrimony between the two men, indicative of the depth of the intra-Syria split.
Really? If I were called a new DeGaulle I'd probably feel flattered. Churchill and Roosevelt found him an annoying ally, but that was in essence because they would have preferred a more tame French lapdog as a figurehead for the French resistance. He wouldn't be their lapdog. And doesn't that fact undermine YV's point?
What aspect of DeGaulle's career gives point to the use of this as a gibe?