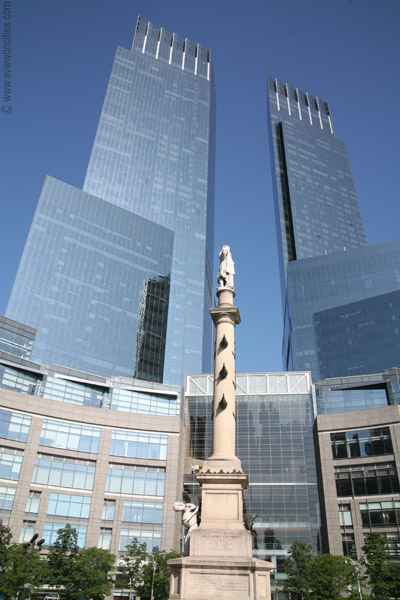 Are restaurant reviewers useful creatures? Does anybody choose to go to a particular restaurant after and because of having read a favorable review in a newspaper or magazine, or online site?
These thoughts are stimulated by Tanya Gold's piece in the September issue of HARPER'S, "A Goose in a Dress." The image suggested by the title is that of a goose being force-fed to make a restaurant delicacy, so that at the other end of the production chain a (sillier) goose, a female restaurant patron, formally dressed, can be force fed as well.
Gold's animus is directed especially at
Per Se,
a fashionable place on the fourth floor of the Time Warner Center at Columbus Circle. The well-dressed geese there are "hostage to ... a nine-course tasting menu by Chef Keller and his acolytes....The client ... is a masochist waiting to be beaten with a breadstick....The restaurant seethes with psychological undercurrents and tiny pricks of warfare. It is not relaxing."
So ... she isn't recommending it, right?
So ... are restaurant reviewers useful creatures?