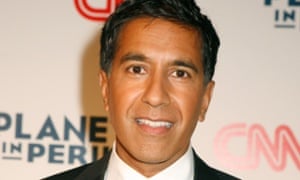 And a "God bless you" to Sanjay Gupta this Sunday.
He went to Nepal as a journalist after the earthquake there, and ended up pitching in as a doctor.
He seems to be taking some flak for this, but it seems to me he would have been
more deserving of flak
if he hadn't.